We had a Bear full of bloggers last night as Tribal Media hosted their first birthday, along with a fabulous showcase of menswear from N1 Angel.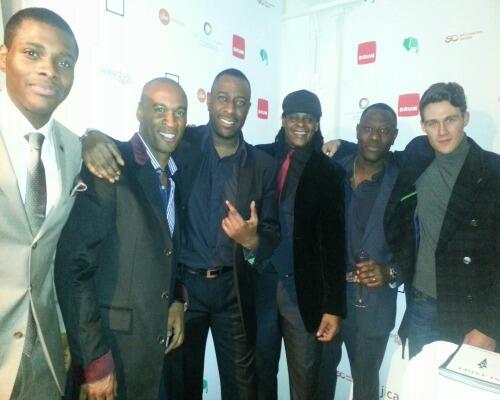 The night also featured performances from Soho Hobo (and Mr Jessie Wallace) Tim Arnold, DJ Tom, artwork from Charron Puggsley-Hill and Rich Hendry and lots of goodies from the likes of Bee's Bakery (who made cute logo biscuits) and Nubar nails.
Celebs in the house included Pirates of the Caribbean actor Winston Ellis, Olympian Lenny Paul, footballer Fabian Wilnis – all representing for the amazing charity Sports Connections Foundation – and rocking some sexy N1 Angel threads.
Ruth Adams of N1 Angel was on hand to talk about the brand; which encompasses sartorial dressing but also helps to create positive futures for young offenders via its work with The Angel hostel charity.
N1 Angel's mission statement: 'Guided by our philosophy that 'the clothes make the man', our aim is to produce garments that make men feel self-assured and powerful. We believe that style is an attitude and at the heart of N1 Angel, lays the same rebellious individuality that unites stylish men the world over.'  – find out more about this label at www.n1angel.com
Big thanks to everyone who came down, helped out, to the bloggers and tweeters who tipped the event and models who worked those N1 Angel suits. Cehck #AngelTribe to see what all the fuss was about.